KafkaRequestHandler
KafkaRequestHandler is a thread of execution (i.e. Java's Runnable) that is responsible for relaying client requests (from RequestChannel) to KafkaApis (except ShutdownRequest requests that are handled directly).
KafkaRequestHandler is created exclusively when KafkaRequestHandlerPool is created (and starts the internal runnables threads).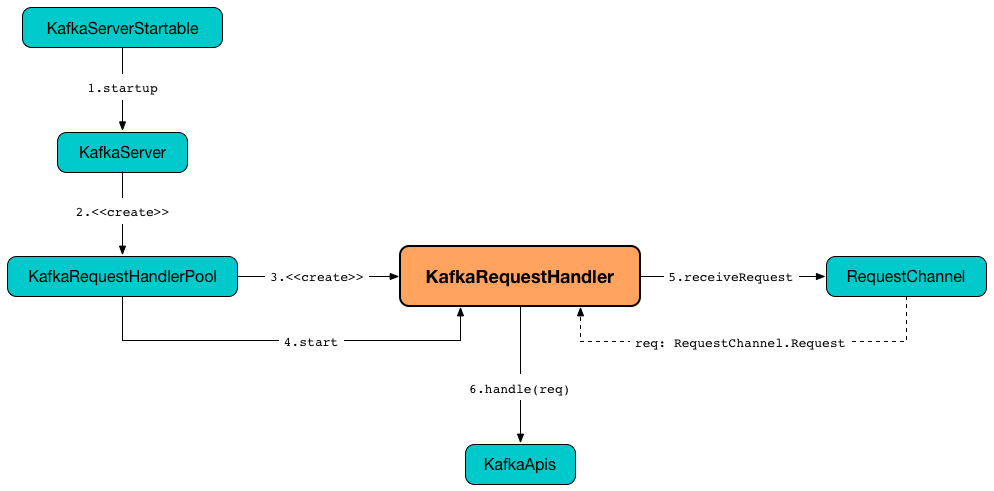 Figure 1. KafkaRequestHandler's Startup and Request Relay
KafkaRequestHandler uses [Kafka Request Handler [id] on Broker [brokerId]] as the logging prefix (aka logIdent).
Tip

Enable DEBUG or TRACE logging levels for kafka.server.KafkaRequestHandler logger to see what happens inside.

Add the following line to config/log4j.properties:

log4j.logger.kafka.server.KafkaRequestHandler=TRACE
Starting Thread — run Method
| | |
| --- | --- |
| Note | run is used when KafkaRequestHandlerPool is created. |
Creating KafkaRequestHandler Instance
KafkaRequestHandler takes the following when created: